Paul Walorski and Caryn Wiggins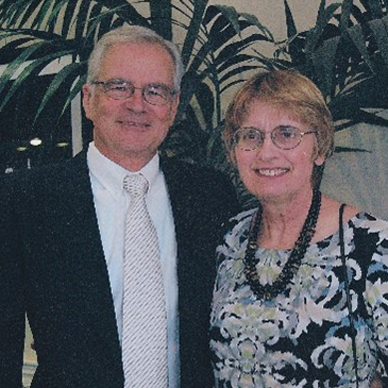 Paul Walorski and Caryn Wiggins were thinking about their future and wanted to leave a lasting impact with their estate. They were inspired to do something that would benefit the health and well-being of future generations. As a result, Paul and Caryn have included Peyton Manning Children's Hospital in their estate plan. "While creating our estate plan, we looked for a worthwhile, tax efficient use of unspent retirement funds.
We could think of no better cause than helping hospitalized children. Childhood should be a time of play, learning and making new friends. Children suffering from serious disease or injury have their childhood interrupted and are instead forced to prematurely deal with adult levels of pain and suffering.
Organizations like Peyton Manning Children's Hospital at Ascension St. Vincent provide needed care, comfort and compassion to young patients and their families. After touring the facility and meeting its caring professionals, we saw firsthand how our donation would be going to a charity that best fits our giving objective."